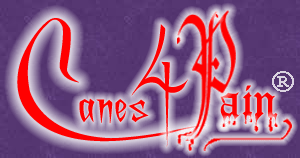 by WhypDancer

---
The Specials Page
Get them while they last!

Canes4pain.com Gift Certificates
Click on the amount you'd like below, to order them. They can be combined to make any amount.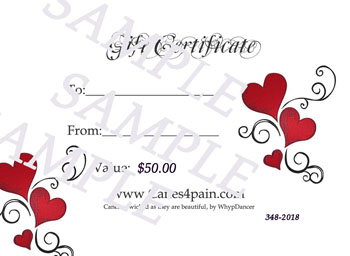 *
***** Be sure to email me at whypdancer@aol.com and let me know the names to fill in for the To: and From: lines. ****
Gift Certificates can be combined!

---
Questions? Contact me at WhypDancer@canes4pain.com
---